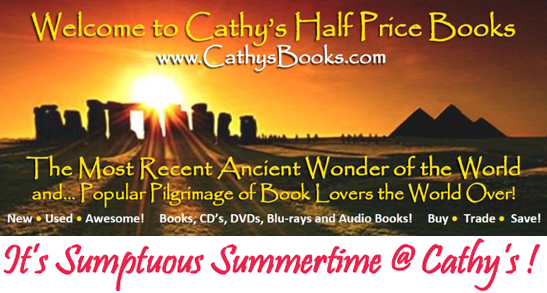 Enjoy the weather and discover something new and amazing at the Greatest Little Bookstore in Greater Philadelphia! We truly appreciate your support and we truly appreciate you! You make us possible. Please join our mailing list to make sure you receive our indispensable daily and weekly specials. Thanks for an incredible 13 years! We couldn't have done it without you. Support books! CU @ Cathy's!

Cathy's Half Price Books, Inc.
Manoa Shopping Center #7, 1305 West Chester Pk. (Rt. 3) Havertown, PA 19083
Phone: 610-924-0988, Fax 610-924-0993, email: cs@cathysbooks.com
Copyright © Cathy's Half Price Books, Inc. - All rights reserved.