Don't let a computer tell you what to read! Come to Cathy's and discover for yourself. We have over 60,000 gently used books, CD's and DVDs to choose from, including titles you won't find anywhere else. And our prices are the lowest you find, retail or online! With hundreds of items traded in daily, there's something new to discover every time you visit. So load up the kids, stop in and chill out on a summer book safari at Cathy's Half Price Books.
Mon-Sat:

10:00am to 8:00pm

•

Sun:

11:00am to 6:00pm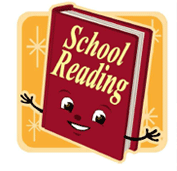 Cathy's Half Price Books is your
School Reading Headquarters!
Hey Kids! Don't wait 'til August! Bring your reading lists to Cathy's now for the best selection of titles at the lowest prices around! Plus a HUGE selection of awesome titles to keep you entertained all summer long. Best of all…no battery required!
Thanks for 10 Years of your unparalleled support!